---

Greece
Iceland, Greenland, Spitsbergen
South America
Cuba
OTHER SELECTED SERIES INCLUDE:

"Marvels of the Spanish/Islamic World Spread Around the World"
"Just Impressions - Yemen"
"Cultures of the Wonderful Indian Ocean"
"Eastern European Romance"
"The Greek World"
"The Colors of Oaxaca," Mexico
"Images all around South America"
"Images of My Favorite Mexico"
"Images of Egypt, The Middle East, The Holy Land & Morocco"
"New Images of Europe": Portugal; Moorish Spain & The Balearic Island (Mallorca);
Paris; London & Bath England;
Ireland, Scotland and Wales;
"The Mystical Orient"
"Turkish Delights"
"Cafes of the World"
"Beach Communities"
"Magical Palms"



Yemen
ORIGINAL HAND-COLORED ART/PHOTO SERIES:

"Painted World Images"
Italy & France
Egypt, Morocco & The Middle East
Palms of the World
Road to Loreto
Cartegna - the Caribbean and Florida, My Heart's Desire
Missions of California & Mexico
Sunsets of Playa del Rey
Reflections of Playa del Rey
Postcards ~ Restaurants of Playa del Rey



NEW SERIES INCLUDE:

"Asia Revisited"

"Reflections of Playa del Rey," images that reflect off water or sky and reflect the environs of Playa del Rey, California

New "Subcontinent & Asia and South East Asia" series includes images from Incredible India, Nepal, Sri Lanka (Ceylon), Thailand, Indonesia (Java & Bali), Malaysia, The Philippines, Hong Kong (China), Shanghai, Macau, Japan, Korea, Singapore Cambodia, Burma, Laos and Vietnam and the Pacific Islands of Guam, New Guinea, Borneo, Brunei, Saipan, and Micronesia.

New "Turkish Delight" Series includes images from glorious Istanbul & The Bosphorus, Trabzon, Kars, Van, the Island of Adkamar, ancient Diyarbakir, Urfa (old Edessa), Mardin and the far east, Konya, Cappadocia, Mt. Ararat, Mt. Nemrut, Myra, Phaselis, Aspendos, Perge, Sardis, Pergamum, Bodrum, Pamukkale, Antakya - ancient Antioch, Tarsus, Antalya and images from the Turquoise coast of Kas and Fethiye. Not to forget the grandeur of rebuilt Ephesus, the port town of Kasadasi, Izmir (old Smyrna), Gallepoli, The Dardenelles, and legendary Troy.

"New European Series" includes images from Portugal (Lisbon, Sintra, Setubal, Sesimbra), Morocco (Ceuta, Tetouan), Spain (Barcelona, Palma de Mallorca, Menorca), Gibraltar, France (Provence, and Riviera), Italy (Rome), Croatia (Dubrovnik), Greece (Corfu), Malta (Valletta, Mdina), Sicily (Palermo).

Most recent series includes images from "The Levant": Lebanon Adventure: Beirut, Byblos, Roman ruins of Baalbek, Anjar; Syrian Intrigue: Damascus, Sydnaya, Maa'lula, Palmyra, Homs, Hama, Apamea, Aleppo (Baron Hotel), St. Simeon, Elba excavations, Ain Dara & Bosra; Jordan mystery: Jerash, Amman, Petra & Lawrence of Arabia's fantastic Wadi Rum. The Emirates, Oman and Qatar, Suez & Egypt

And older images of The Holy Land: Tel Aviv-Jaffa, The Dead Sea, Masada, Jerusalem, Tiberius, Acre, Nazareth, Bethlehem, Haifa, Ceaserea, the great Roman city of Beit Shean & the mystical Sea of Galilee.

Additional images from the recent "Caribbean Revisited" include: The Bahamas, Turks & Caucau; San Juan, Puerto Rico; Aruba, Caracas - Venezuela, St. George - Grenada, Roseau - Dominica, St. Thomas, & the most breathtaking island of St. John.

"Chinese Highlights: Beijing, Xi'an, Guilin, Souhzou, Shanghai"

"Guatemala: Tikal and Copan"

"Spain, N. Africa, Greece: Cadiz, Morocco, Tunisia, Libya, Egypt, Chios,"

" Easter Island, Chile, Machu Picchu, Cuzco, Peru; Pacific Islands, Easter Island, Australia and New Zealand"

"Ukrainian Waterways & Russia: Odessa, Yalta, Kiev, Moscow, Novgorod, St. Petersburg"

"Marvels of Islam": Egypt, Eastern African cultures of Djibouti, Lamu, Kenya, Zanzibar, Tanzania."

"Wonders of the Indian Ocean: Eastern African Islands, Madagascar, Mauritius, Mayotte, Reunion, The Seychelles, The Maldives"

"South Africa. Kenya, Madagascar, Ghana, Sao Tome, Namibia, Zimbabwe (Victoria Falls)"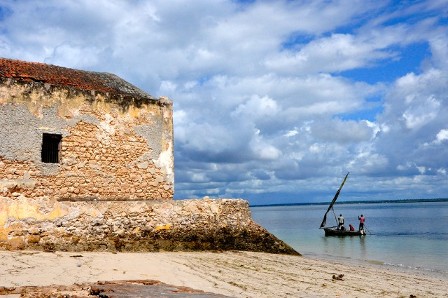 Mozambique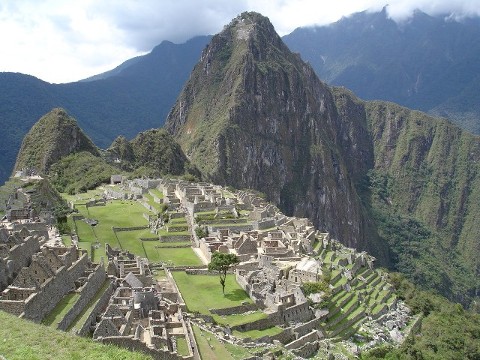 Machu Picchu, Peru